What is a Supply Chain?
A supply chain is a network of suppliers, manufacturers, and retailers, as well as intermediaries including freight companies, warehousing companies, and brokers, who transfer goods, services, money, and information amongst one another. A supply chain is an end to end process which typically begins with the sourcing of raw materials and concludes with the sale of a good to the final customer. The 'Cradle to Cradle' initiative – designing reusable and recyclable products by design – includes the final consumer as an active member of the supply chain. At the end of the product's life, the final consumer returns the product to the retailer or manufacturer. The manufacturer then transforms the discarded product into future utility.In today's globalized world, supply chains tend to span across national borders. Apple Inc., a company headquartered in the United States, sources parts from all over the world and ships them to assembly plants in China. The finished products are then shipped either to the end customer if the product is purchased from the Apple Online Store or to Apple's central warehouse in California to be distributed to retailers. Apple is just one example of thousands of companies utilizing a global supply chain.
What is Meant by Upstream and Downstream Supply Chain?
As goods, services, money, and information move along the supply chain, the movement is not necessarily linear nor one directional. Upstream movement is the transfer of assets or resources towards the end consumer; downstream movement is the transfer of assets or resources towards the sourcing of raw materials. Goods and services tend to move upstream as raw materials are turned into marketable products. Money is often transferred downstream as consumers pay for raw materials and products. For example, a manufacturer transfers money downstream to the supplier as the supplier transfers raw materials upstream. An effective supply chain transfers information both upstream and downstream. When a manufacturer places an order, the order information is transmitted downstream to the supplier, and the supplier receives information about the quantity of their product demanded.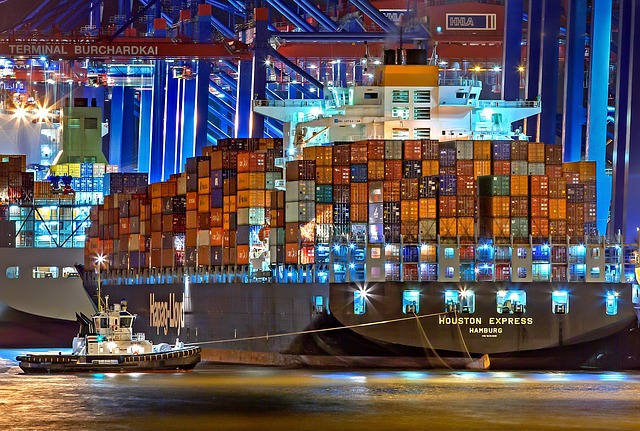 What is Supply Chain Management?
Supply Chain Management concerns the strategy, planning, coordination, and execution of supply chain functions. Supply Chain Managers facilitate the sourcing, production, and logistics of products and services, to gain a competitive advantage and ensure the efficient flow of goods, services, money, and information. The sourcing of raw materials involves developing business relationships with reliable suppliers. Supply Chain Management professionals seek to find suppliers that can deliver high-quality materials for the lowest price. Supply Chain Manager also need to consistently meet consumer demand by planning for unexpected shortages or shipping delays. The production of goods involves selecting the location and layout of manufacturing sites as well as the equipment and technology that will be used in the plant. Logistics consists of the movement and storage of goods and will be discussed thoroughly in the next section.Supply Chain Managers use technology to assist them in planning, implementing, and controlling supply chain functions. Blockchain allows for a universal, shared ledger containing transaction data of the transfer of goods as well as analytical data to assist in decision making. The blockchain is currently being adapted and implemented by supply chain professionals to simplify and secure the interests of individual companies. The shared-ledger allows greater transparency and promotes accountability. NeuroChain is currently developing the next generation of blockchain technology that can be used by supply chain professionals. Click here to learn more about NeuroChain.
What is Logistics?
While often used interchangeably, Logistics is not the same concept as Supply Chain Management. As previously mentioned, Supply Chain Management concerns the strategy, planning, coordination, and execution of supply chain functions. Logistics is a specific function of Supply Chain Management that involves the movement of goods and storage of inventory, including raw materials and finished products. Logistics managers ensure that inventory is transported and warehoused efficiently and that goods are effectively delivered to the consumer.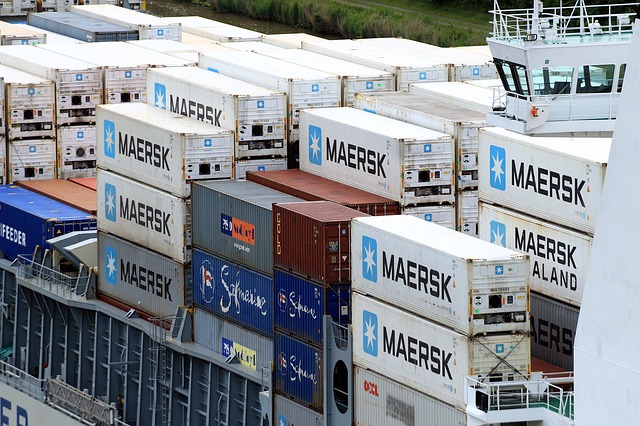 Efficient and Effective Logistics Strategies:
Develop Relationships with Freight & Shipping Companies – Logistics involves shipping inventory regionally, nationally and internationally. There are several shipping methods to choose from and even more shipping providers. When choosing a freight company, accountability and integrity are the two most important values to look for. A company demonstrates accountability by receiving and delivering shipments on time. Remember that time is money and late deliveries can affect the entire supply chain and your business' performance obligation. You should also be sure that the freight company has implemented security procedures to protect your shipment from theft.Minimize the Quantity of Inventory Stored in the Warehouse – As a supply chain manager or logistics professional, you are well aware of the costs involved in warehousing inventory. Transporting goods to and from the warehouse involves two additional shipping expenses that you could avoid if the inventory were not warehoused. When warehousing is inevitable, there is a direct relationship between the number of goods being stored and the cost of storing goods. As inventory being warehoused increases, the space required to store the goods and the necessary workforce to move, organize and track the goods increases. To minimize the quantity of inventory stored in the warehouse, consider alternative strategies such as drop-shipping and supplier-managed inventory. Drop-Shipping occurs when the initial shipment is directly divided into shipments bound for the final retail location. The initial shipment arrives by truck, for example, and is then separated and loaded onto other trucks that deliver to the brick-and-mortar stores. Drop-Shipping works best with the supplier-managed inventory model where the supplier has access to the retailer's inventory levels and ships when inventory becomes low.Accurately Track Inventory with Inventory Management Software – In 2018, Inventory Management Software is vital to retain a competitive advantage by keeping labor costs low and providing optimal customer service. Inventory Management Software is an inventory control mechanism that reduces logistics costs by reducing the number of employees required to scan, process, and verify inventory. It also increases profits by making inventory more accessible to customers. For example, customers can search for products online and locate the nearest store that has the item in stock. Companies such as IBM and NeuroChain are currently developing Blockchain-based inventory management systems; their goal is to improve the overall efficiency of inventory tracking. Click here to read more about the application of the Blockchain in supply chain management and logistics.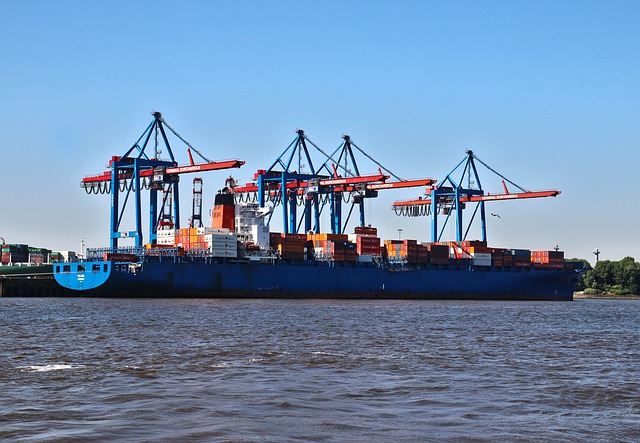 If you are interested in being one of the first companies to implement blockchain technology into your supply chain, or if you would like to receive practical supply chain and logistics advice, sign up to receive NeuroChain updates or contact us to learn more about the future of blockchain.
NeuroChain, let's build a better world!
Photo credits: Pixabay.Follow us on Telegram, Facebook, Twitter and YouTube. If you have any questions, feel free to get in touch with NeuroChain Team, and we will answer you as soon as possible!