Hello Neurochain community,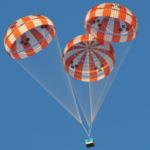 Welcome to issue 3 of our newsletter, we've held back on the release of this issue this week as we wanted to include up to date information about the airdrop for our ICO holders.
As you are all probably aware there has been a considerable delay sending the tokens to your wallets.
The main cause of this has been down to stability issues on the Ethereum network, this has resulted in the smart contract set up to deliver the airdrop failing on several occasions. The result of this is that the entire process has had to be started again from scratch.
However, we are now pleased to announce that the airdrop distribution has now started and a total of 3 million NCC are currently being sent to qualifying wallet addresses. This was our third airdrop from our rewards program. The final snapshot of wallet addresses for an airdrop of 4 million NCC will be taken on the 30th June 2019.
As always to qualify you must adhere to the following rules: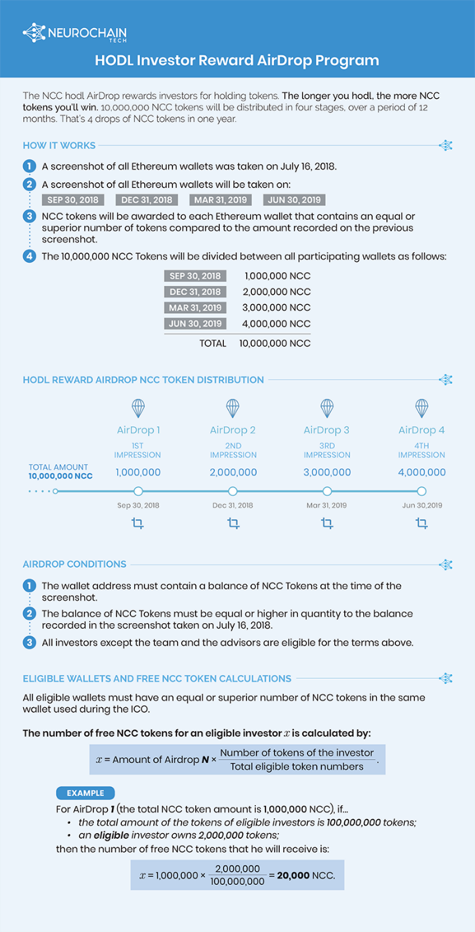 We sincerely apologize for the recent delay and thankyou for your patience while the issues were being sorted out.
What is VIVATECH?
VivaTech is the worlds rendezvous for startups and leaders to celebrate innovation. Its a gathering of the world's brightest minds, talents, and products taking place in Paris on 16-18 May 2019.
From top speakers and exhibitions to open innovation and live experiences, VivaTech is a celebration of today's innovations and tomorrow's possibilities for everyone who believes in the power of technology to transform business and society.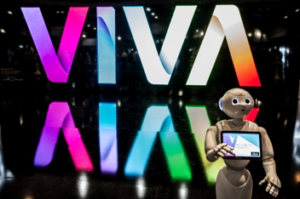 Make no mistake, this is an epic event and features tech companies that we all know such as Google, Facebook, IBM, AWS, Avast, Bosch, Dell, L'oreal and many more.
Our very own Billal Chouli will be attending the event show casing Neurochains capability. Preparation of the booth is underway and a video is currently being put together to support the event.
Development
Recent development updates for this week include all bug issues relating to the bots have now been solved and testing within a closed environment has shown the consensus mechanisms working as expected.
Scalability testing has begun with the consensus in preparation for the main net swap which is expected to be on track as per our short-term road map. As always, the development team are working hard to deliver.
Documentation for the different methods of completing the token swap are now being prepared and will be shared via our dev page (https://developers.neurochaintech.io/) when the time comes.
As always, we appreciate your support and please feel free to put forward any suggestions to the admin team in the TG channel if you have any. We appreciate all constructive feedback.
Finally, work has started on the development phase of V2 of the consensus, as outlined in our whitepaper.
We hope you all have a great week and look forward to hearing your comments in the TG channel, as always please direct any constructive questions towards our admin team where they will be happy to answer.
Regards
The Neurochain Team