NeuroChain has been in touch with several representatives of the French Government to discuss matters affecting Blockchain and Artificial Intelligence (AI).
NeuroChain has already met the French Minister of Economy and has worked with the Senate Presidency. The team has also met with officials from the Autorité des Marchés Financiers, the French Financial Markets Regulator.Last Tuesday, NeuroChain's CTO, Billal Chouli, met with congressional representatives from the Committee on Blockchain and Artificial Intelligence. One member of the French Senate and two members of the French Parliament from the joint Committee on Blockchain and Artificial Intelligence were present. The meeting was part of the Committee's effort to understand these respective technologies and implement legislation to accommodate their development in France.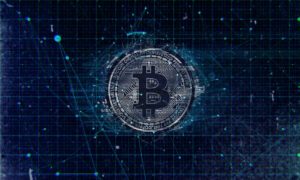 The meeting started out with NeuroChain's CTO explaining the technical features about the Blockchain, focusing on how Blockchain reaches a consensus. He highlighted the benefits of NeuroChain's Proof of Integrity and Involvement (PII) consensus. The PII protocol reaches a consensus by selecting an assembly of bots to validate information based on the bots' involvement and integrity. The bots are capable of being downloaded on nearly any device and will be accessible as an open-sourced software.With its advanced agility, performance, and security, as well as its unprecedented scalability, NeuroChain is sure to be an extremely disruptive technology. NeuroChain's CTO explained that intelligent bots will be working together to form a collective Artificial Intelligence that is powered by machine learning. NeuroChain is definitely the next generation of blockchain technology.Continuing the conversation, NeuroChain's CTO explained additional benefits of the NeuroChain's PII consensus. The creation of blocks requires significantly lower energy consumption compared to the Proof of Work consensus. Proof of Work requires powerful computing capability to resolve complex calculations, where the PII consensus is based on involvement and integrity. Since just an assembly of bots is required to reach a consensus, the rest of the bots can then focus on more valuable tasks, such as running DApps (Decentralized Apps).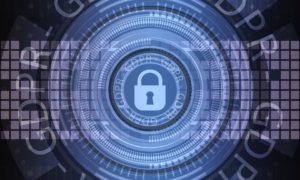 The last point of the meeting was about privacy matters and the new GDPR (General Data Protection Regulation). The GDPR is the latest European Union regulation aiming for better individual privacy protection. While NeuroChain's platform is collecting a large amount of data to deliver the best output possible, the data in the blockchain is highly protected. Therefore, the NeuroChain project complies with the GDPR, which was much appreciated by the commission.NeuroChain is fully committed to develop DApps for businesses and public administration in France and elsewhere. We expect future meeting with the French Government and we will keep you informed of any future developments.
NeuroChain, let's build a better world!
Photo credits:FreepikFollow us on Telegram, Facebook, Twitter and YouTube. If you have any questions, feel free to get in touch with NeuroChain Team, and we will answer you as soon as possible!